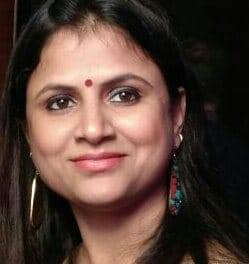 Director
Dr. Bhoomika Sachacher
Heal100, as the name reflects, is an initiative to bring hope to the stressed minds and relief to the pained hearts. We strive to provide holistic psychological care to every age group, especially child and adolescent population. We are well equipped for all kinds of psychological assessments and treatments. We are scientific and well-rounded in providing therapies to our clients. We provide Cognitive Behavioral Therapy (CBT), Motivational Enhancement Therapy (MET) for drug abuse, Relaxation, Behavior Therapy(BT), Supportive Psychotherapy, Crisis Management, Anger Management, Stress Management, Marital Therapy, Family Therapy, Dialectical Behavioral Therapy(DBT), Couple Therapy, Mindfulness based therapies, Career Counseling etc.
Our Director Dr. Bhoomika Sachacher has more than 10 years of experience in the field of Psychology. She is been trained in the field of clinical psychology, and child and adolescent psychology from one of the well known institutes of eastern India- Central Institute of Psychiatry (CIP), Ranchi. Her initial education in Clinical Psychology is from Punjabi University, Patiala; and she did PhD in clinical Psychology from CIP, Ranchi.
She is a well known figure in Ranchi, Jharkhand, often invited by media (print and electronic) for expert opinion on various relevant mental health issues. She is a popular speaker and communicator; she is regularly invited by school, colleges and community centers for lectures and panel discussions on mental health.
She is a life time member of Indian Association of Clinical Psychologist (IACP) and Somatic Inkblot Society (SIS) and Indian Epilepsy Association, Ranchi Chapter.
She is also associated with NGOs in eastern India helping underprivileged countrymen.